After seeing some of the truly bizarre artifacts in Michael Jackson's recent auction lots, I feel perfectly normal in exhibiting a few of my own odd items like these Rat Finks from the 1960's.
As a kid in Ohio, I was obsessed with dune buggies and hot rods from California. Big Daddy Roth was the hippest and wildest hot rod designer, or at least the hot rodder with the best marketing sense. He created the rather grotesque "Rat Fink" and hired japanese plastic factories to mass produce the tiny figures to be sold in vending machines. I never seemed to be able to score a Rat Fink from a gumball machine, but I did get a mini fink from the center of a soap-on-a-rope, and that was exciting. The imprint was made. I never forgot Rat Fink.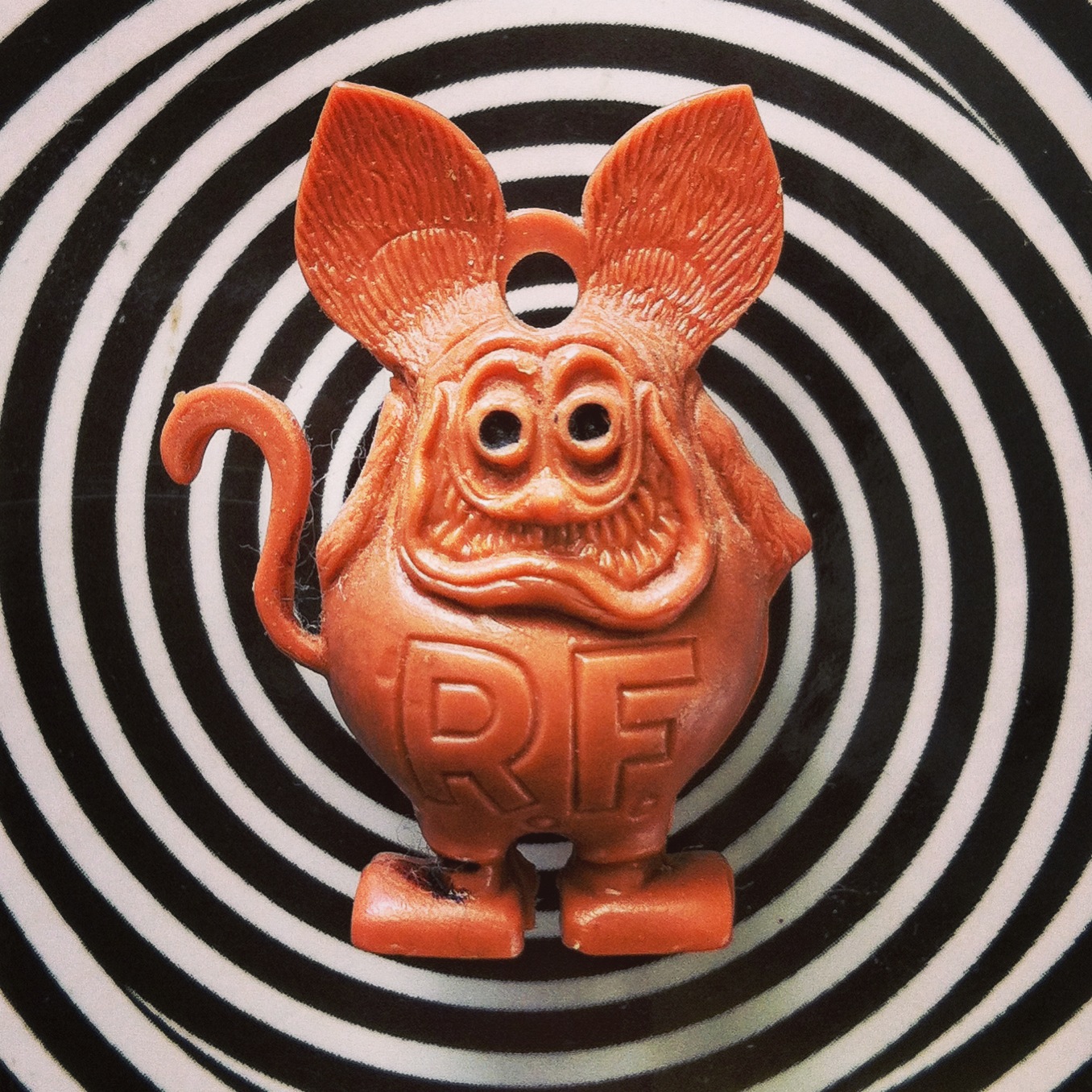 Fast forward to the millennium, and I found Rat Fink again while browsing e-bay. The plastic figures are almost baroque with detail for their less than 2 inch height. Plastic manufacturing today just doesn't achieve this quality anymore, at least not for gumball machine toys. For more on Big Daddy and Rat Fink, check out Rat Fink, The Art of Big Daddy Roth.