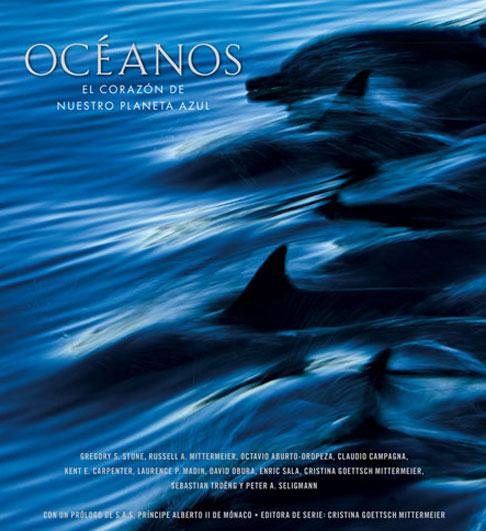 Oceans: Heart of Our Blue Planet, published by Earth In Focus editions, has won the Gold medal for best Environment/Ecology/Nature category publication at the 2012 Independent Publisher awards (IPPY) in New York. Oceans features 141 color photographs in 252 pages. The project took me six months to organize, design and produce in English and Spanish edtions.
A major challenge with managing this project, was that a Spanish edition has to be created in about two weeks after months of work to art direct and design the English edition. Spanish text always runs longer than English, but the Spanish version must fit exactly in the same pages as the English so that Legend Color printers in Shenzhen, can use the same color plates for both editions.
I like the Spanish cover better than the English, because the title typesets so nicely.
The cover photograph by Ralph Lee Hopkins shows a pod of long-beaked dolphins (Delphinus capensis) in the Sea of Cortez, Baja California, Mexico. © Ralph Lee Hopkins/ iLCP